---
Next Teen Crafternoon!
Make a craft to celebrate spring!
Students in grades 6 – 12 are invited to participate in creating something new for themselves or as a gift. Snacks will be provided. Please register at the library.

Spring is here! Celebrate by making a stained glass butterfly (or another beautiful design) to hang in your window!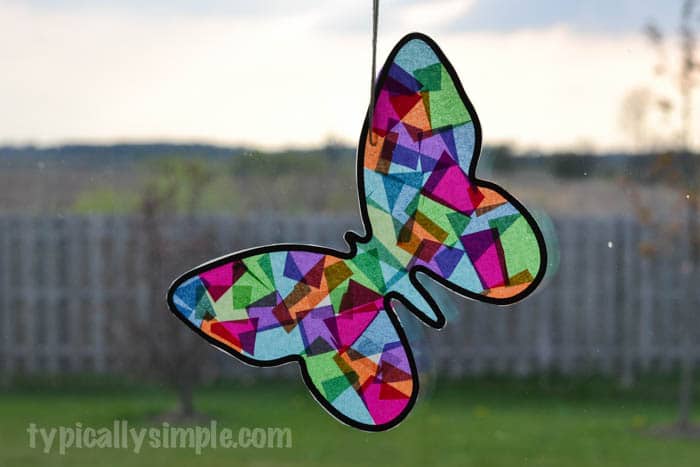 Tuesday, March 28th, 2:30 PM
Hopkinton Public Library
65 South Street (take the bus!)
Snacks and all materials provided!
Registration required
508-497-9777, athie@hopkintonma.gov
---
2017 IS THE 50TH ANNIVERSARY OF THE YOUNG ADULT NOVEL!
All year we will be celebrating the "birth" of young adult literature!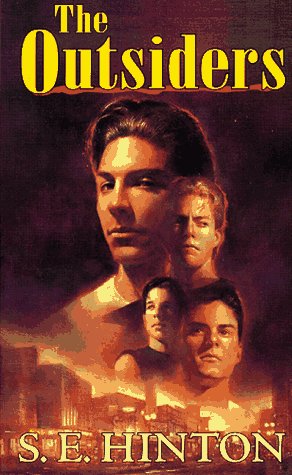 In 1967, S.E. Hinton wrote a book that revolutionized the writing world and publishing industry.
The Outsiders
is considered by many to be the first book specifically written for teens, and the genre has exploded since then, with bestsellers, related television series, and movie spinoffs! This year we will be celebrating young adult literature with related programs and activities in the library. You can currently find critical articles related to YA lit in the library to take and read, and we are challenging tweens and teens to read 25 or 50 YA books this year, record them, and enter to win a prize! I am taking the challenge as well, and you can see my list below and in the library! Stay tuned for more 50th anniversary news!
YA books read in 2017 by Anne:
Wayfarer
by Alexandra Bracken
Ever the Hunted
by Erin Summerill
Wink Poppy Midnight
by April Genevieve Tucholke
Falling Over Sideways
by Jordan Sonnenblick
The Hundred Lies of Lizzie Lovett
by Chelsea Sedoti
Carve the Mark
by Veronica Roth
Exit, Pursued by a Bear
by E.K. Johnston
A List of Cages
by Robin Roe
Caraval
by Stephanie Garber
The Stranger Game
by Cylin Busby
City of Saints & Thieves
by Natalie C. Anderson
Asking for It
by Louise O'Neill
Rise of Fire
by Sophie Jordan
Wintersong
by S. Jae-Jones
The Last of August
by Brittany Cavallaro
King's Cage
by Victoria Aveyard
The Valiant
by Lesley Livingston
The Hate U Give
by Angie Thomas
Beautiful Broken Girls
by Kim Savage
The Great Pursuit
by Wendy Higgins
---
NEW! Read the third issue of our newsletter!
The Teen Advisory Group (TAG) has finished its third issue of our library newsletter for the Young Adult section of the public library. Read it here.
---
Next Middle School Book Group - see "Book Groups" Tab for information
Next book is "Lily and Dunkin" by Donna Gephart, meeting March 27th, 7 PM!
---
Anne Thie, Young Adult Librarian
Follow me on Twitter at:
YAhoplibrarian@YAhoplibrarian
for the latest on new books, author links, what I've read, and upcoming programs at the library!

My normal hours are:

Mondays, 2 to 8
Tuesdays, 1 to 5
Thursdays, 1 to 5
Fridays, 3 to 8
Teens and tweens
-
drop by, introduce yourselves, and ask for recommendations! Tell me your favorite books, authors, series, games, movies, shows, and music - help me get to know what you would like in your library!
I just finished reading:
The Reader
, Scythe, and Lost and Found, to name a few.
Read in the past year:
The
Female of the Species
, Crooked Kingdom, The Forgetting, and so many more!
Can't wait to read:
Crystal Storm, Every Hidden Thing,The Romantics, and a pile of others!
---