Online Resources
The Hopkinton Public Library provides access to newspapers, homework and career help, language instruction, and lots more, all for free!
To browse through different research categories, visit our full list of Gale databases. You may also want to view tutorial videos of selected Gale databases on the Gale Support website.
Special Interest
Additionally, we subscribe to some special interest databases which are listed below! You will need a valid Hopkinton library card in order to access these resources. (Some of these databases are only available for use inside the Library; these are marked "In-Library use only.")
If you have questions, please contact us at 508-497-9777 and ask for the Reference Desk.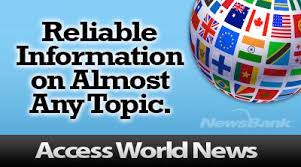 For Hopkinton Crier, Village News, and other news publications throughout Massachusetts, the United States, and the world. Search by publication, topic, keyword, or date.
*In-Library use only* Access to Ancestry Library Edition from home ended in December of 2021. Please visit the Library's Reference Department to access Ancestry through one of the Library's computers.

An independent, nonprofit member organization that works side by side with consumers for truth, transparency, and fairness in the marketplace. Their product ratings and reviews will help you shop smart and save money!

With over 70 world languages for you to learn at your own pace (including English), Mango will prepare you for realistic conversations and strengthen everyday communication skills.

Value Line is "The uncontested authority in reliable, unbiased information, [and] puts you in the driver's seat with accurate and insightful investment research on companies, industries, markets and economies."
Other Resources
Can't find what you're looking for? The Boston Public Library has a wide variety of resources that are available to Massachusetts residents with a BPL E-Card. Apply online and get started with your BPL E-Card account in minutes!
---